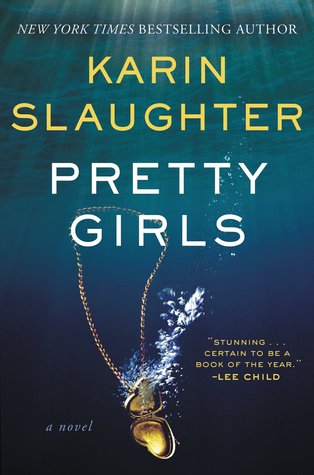 #1 internationally bestselling author Karin Slaughter returns with a sophisticated and chilling psychological thriller of dangerous secrets, cold vengeance, and unexpected absolution, in which two estranged sisters must come together to find truth about two harrowing tragedies, twenty years apart, that devastate their lives.
This book reminded me so much of that movie Halle Berry was in with Robert Downey Jr that I had to make sure the movie hadn't been based on the book.  I couldn't get rid of the association as the book unfolded even though the two were in no way associated.
It was a decent enough story and I did like the sisters though I found Claire a trifle stereotyped.  The pace was decent but I often thought about not finishing it.  There was no real twists – you knew quickly what the outcome would be.  There was too many coincidences not to put it together relatively early on.
I do agree with one reader – the explicit torture, rape and murder details were too much for this to be a "light" read.  Personally, I don't like it.  I can use my imagination if I want details on how a character was tortured – you don't have to lay it out in graphic scenes.  It is the same with sex scenes – tell me they "moved to the bedroom" or something along those lines – I don't need a thrust by thrust dribble.
So I can't give the book an A – too gory and violent for my tastes.  Of course it is only my opinion – also my blog.  I'm afraid the best I can do is give it a B- and warn you that it is not for the faint hearted.